Vermont's vocal group Counterpoint will perform with the CHS Chamber singers at Colchester High School on February 12 at 7 pm. (Photo of Counterpoint members by Adam Silverman Photography). The event is open to the public. Tickets will be on sale at the door for $5 each.
VT Vocal Group, Counterpoint, To Perform with CHS Chamber Singers on Feb. 12
Counterpoint, Vermont's only professional vocal group, will join forces with Colchester High School's (CHS) Chamber singers to perform a joint concert at the CHS Performing Arts Center on Monday, February 12 at 7 pm. The two groups will do a joint concert lasting about an hour, with each group performing songs from their own repertory and then performing two combined pieces (Randall Thompson's classic "Alleluia" and an arrangement of the folksong "John Henry" by Counterpoint's founder Robert De Cormier).
But it won't be only singing for the CHS Chamber group that day. During the afternoon, Counterpoint will conduct an educational workshop with the CHS Chamber singers, giving the students the opportunity to do much learning and rehearsing to enhance their choral performances.
"It's not every day that our students can engage with a professional vocal group," said Melissa Towle, CHS choral director and music teacher. "Participating in this workshop with Counterpoint and then performing with them for the broader community is a wonderful learning opportunity for our choral students and we are thrilled to have them here."
The performance will last about an hour; tickets can be purchased at the door for $5 each.
About Counterpoint:
Counterpoint, Vermont's only professional vocal ensemble, was founded by Robert De Cormier in 2000. Its mission is to perform choral chamber music throughout Vermont and beyond while working with students to enhance their lifelong love of music as listeners and performers. Counterpoint offers workshops with school choral programs throughout Vermont and New England. Now in its 18th year, Counterpoint has performed concerts throughout Vermont, Massachusetts, Connecticut and New York. Their repertory includes folk songs, African-American spirituals, sacred music, seasonal specialties and works by classical and contemporary composers. For more information, visit
www.counterpointchorus.org
.
Thanks to everyone who sold and bought Kripsy Kreme Doughnuts!
We had a great fund-raiser and will be able to buy some great things for our district music program!
---
Thank you to everyone for a wonderful Glenn Miller Orchestra concert!
We had a fabulous concert on October 11! Thank you to everyone who helped organize and run this event, who brought food (the band was SO pleased with their dinner!), and who helped in all ways big and small. We want to thank Evan Peltier and the Glenn Miller Orchestra for going the extra distance to make this an amazing learning opportunity for our CHS Jazz Band students! This was a lovely community event, and FCM is proud to have helped bring it to our town.​
---
---
CSD Band Programs Accepting Used Instrument Donations
s it been a while since you played that old clarinet or French horn? Is your old instrument taking up valuable space or gathering dust in the closet? Friends of Colchester Music hopes you will consider giving your old instrument new life and enriching the life of a young Colchester music student by donating your old guitar, brass or woodwind instrument to the Colchester School District (CSD) band programs.

"Extra instruments are tough to come by and they are expensive…we have a small pool of extra instruments that we are able to share among the three school district band programs," said CMS Band Director Emily Desautels. "Having a few more instruments would be very helpful not only for instructing students, but also in case an instrument is left at home on practice day, gets damaged or, most importantly, if a student wants to play an instrument but lacks the means to rent one."

The CSD music booster group Friends of Colchester Music is now accepting donations of any brass or woodwind instruments. To donate an instrument to the CSD band programs,
please contact Friends of Colchester Music at friendsofcolchestermusic@gmail.com.
All donations are tax deductible.




---
Friends of Colchester Music is looking forward to another school year full of concerts, fund-raising, and support for our music students. Our music programs are still growing, and so is FCM! We are an active group of parents and music teachers
who advocate and fundraise for all the music programs in the Colchester School District.
We would love to have your support at our meetings and at music events. Please join us!
mailto: friendsofcolchestermusic@gmail.comPresident: MaryFran Holly
Secretary: Chris Cooper
Treasurer: Laurie PikePublic Relations: Sally KienyFundraising: Angela Zwonik
Powered by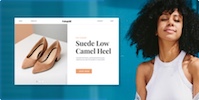 Create your own unique website with customizable templates.